All About Skin by Kari Roesler
(209)327-3959
Professional skincare, waxing,& event makeup
I have been a licensed esthetician for over seven years. I love pampering my clients while helping to improve their skin to achieve healthy glowing skin with professional treatments and customized home care. I offer Skin Scripts, Glo Therapeutics and Jean D'Arcel skincare products along with Glo Minerals cosmetics.
Located within The Studio Day Spa & Salon, All About Skin provides the ultimate relaxation facials, customized treatments, chemical peels, microdermabrasion, and semi perminant lash extentions. A variety of waxing including brow design, body & Brazilian waxing. Bridal & event makeup on and off site. All in a private studio environment.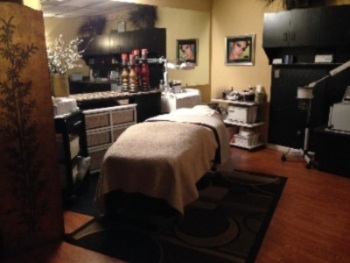 Located at "The Studio Day Spa & Salon"
2441 S. Stockton St. Suite 4 (upstairs)
Lodi, CA 95240